Wedding Decoration Pondicherry
Congratulations of getting married. Now it is time to plan the entire wedding decoration so that it comes out to be a total success. Planning a wedding and decorating it accordingly involves lots of challenges. However, at Udvaha Wedding Decoration Pondicherry, we can make the work easier and less challenging for you. Yes, we offer the services of wedding decoration at a very competitive price. Moreover, we give utmost emphasis on the needs of our customers in selecting and finalizing the décor. On the basis of that, we formulate the rest of the plan. We have a vast range of products and styles to decorate the venue and give the perfect finishing touches.
In fact, we make use of some of the interesting props based on the theme of your wedding. We can help you in selecting the theme, and we can design the venue in accordance to the theme. Accordingly, we make use of props in such a way so that the ambience turns out to be charming and magical. Both you and your guests will be highly pleased and satisfied with what we have to offer you in terms of our wedding decoration pondicherry.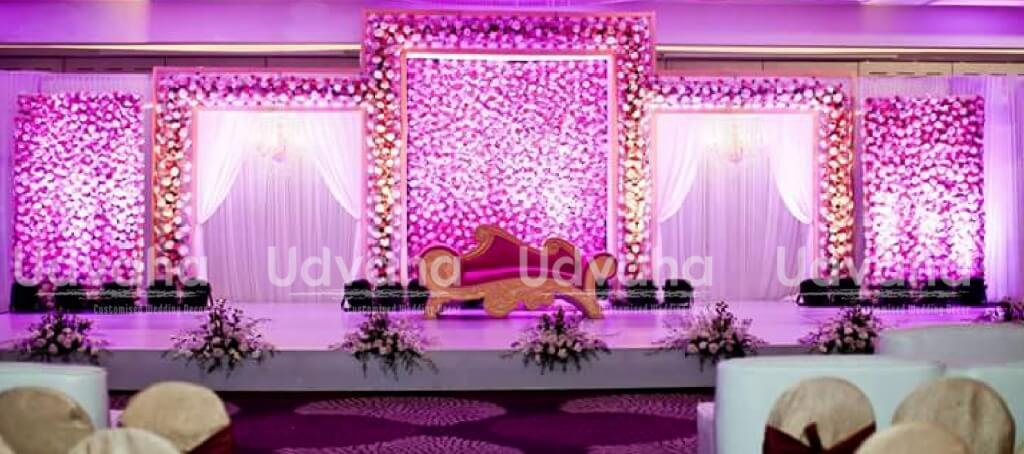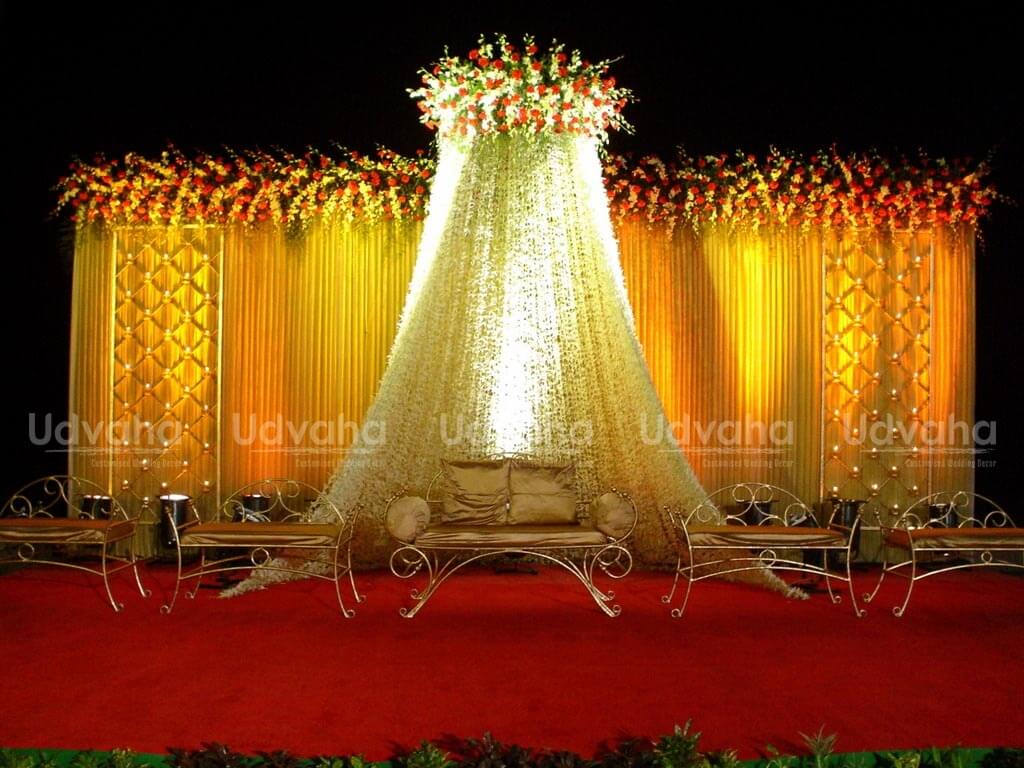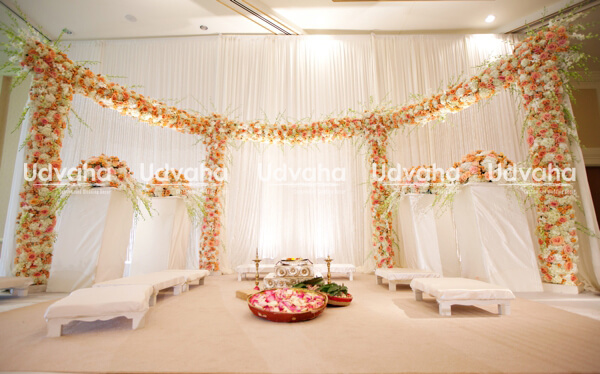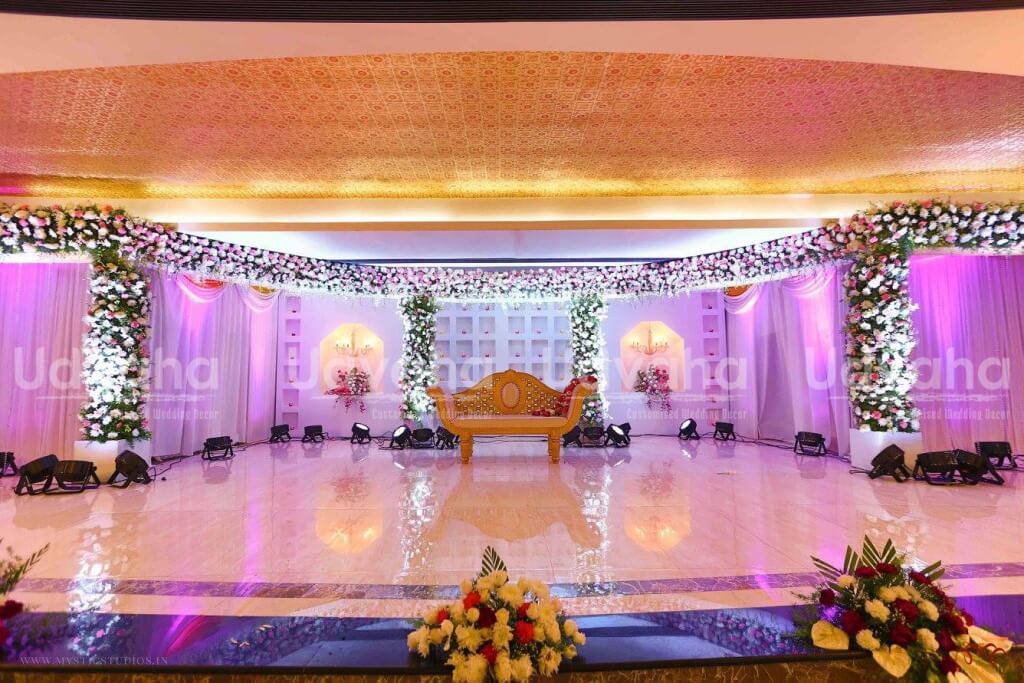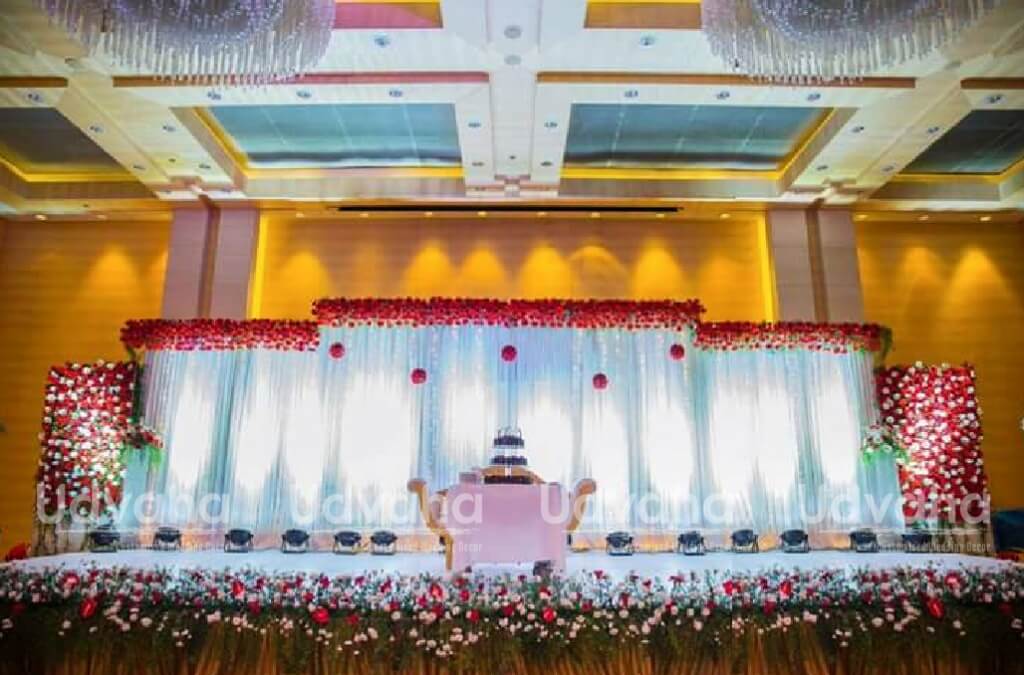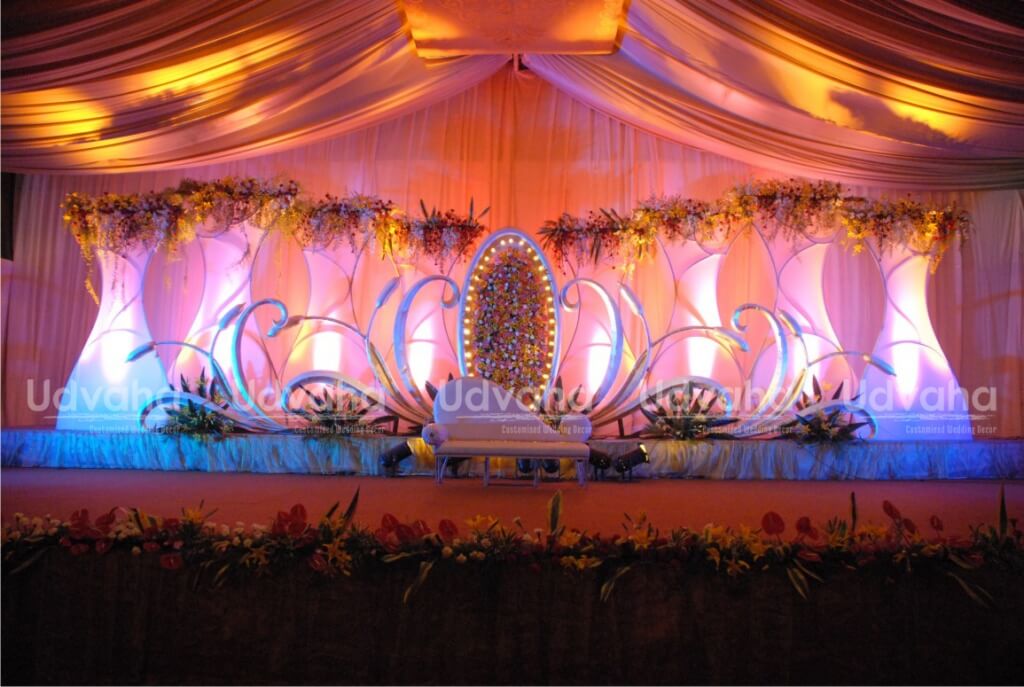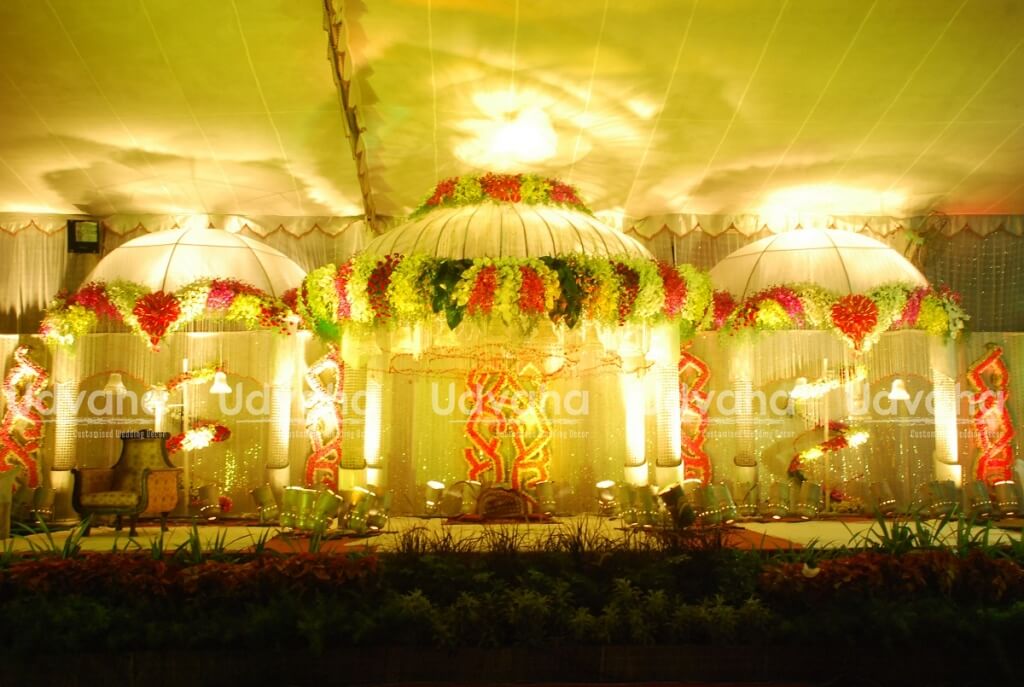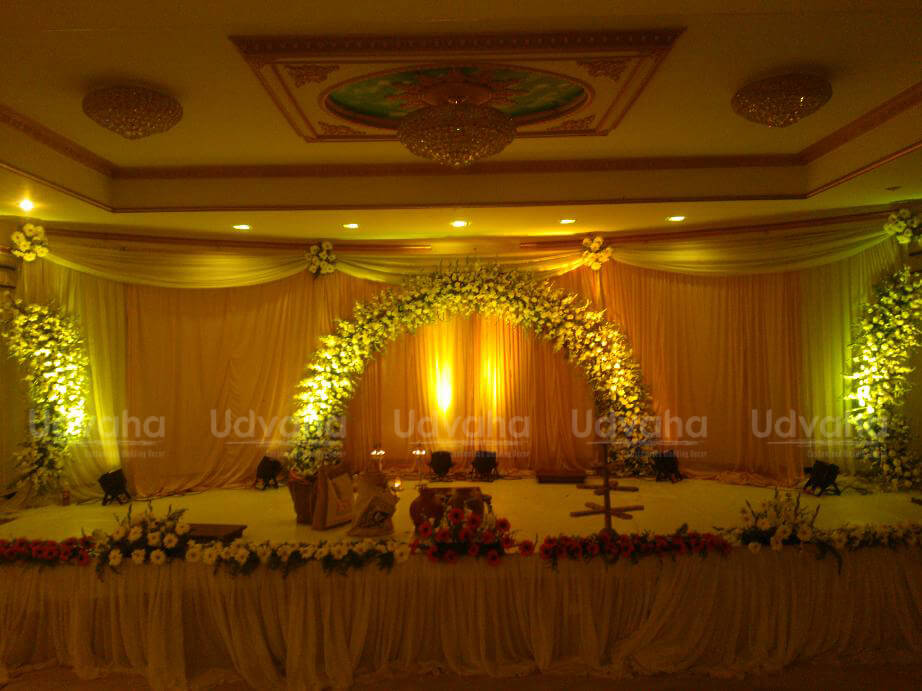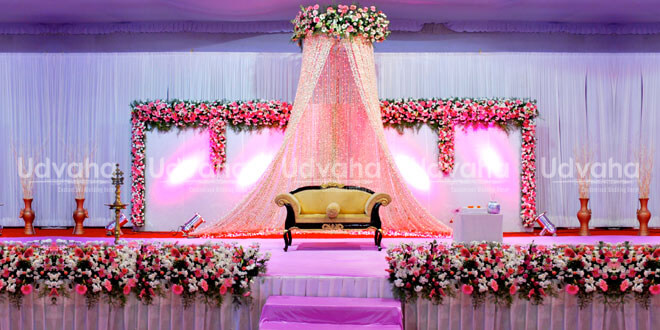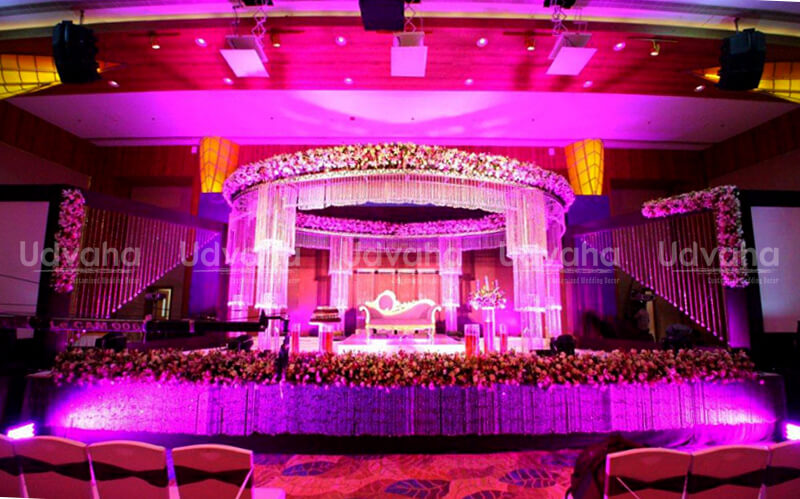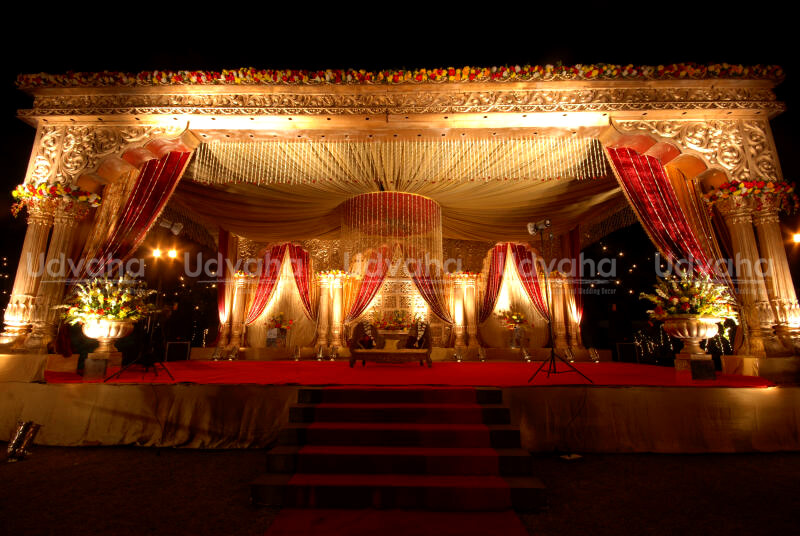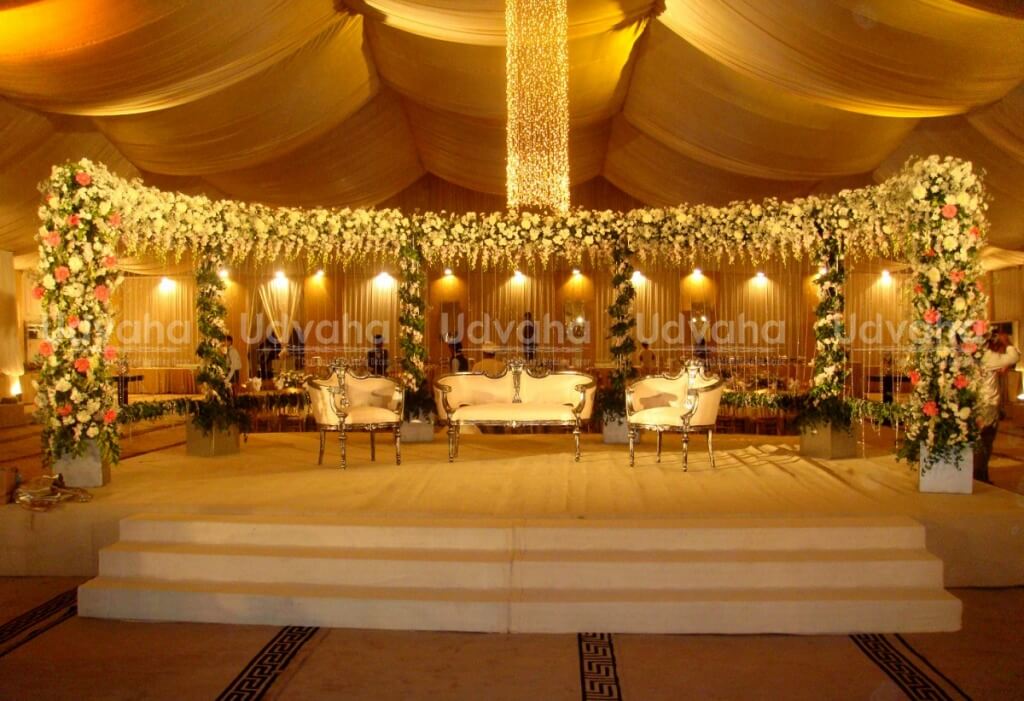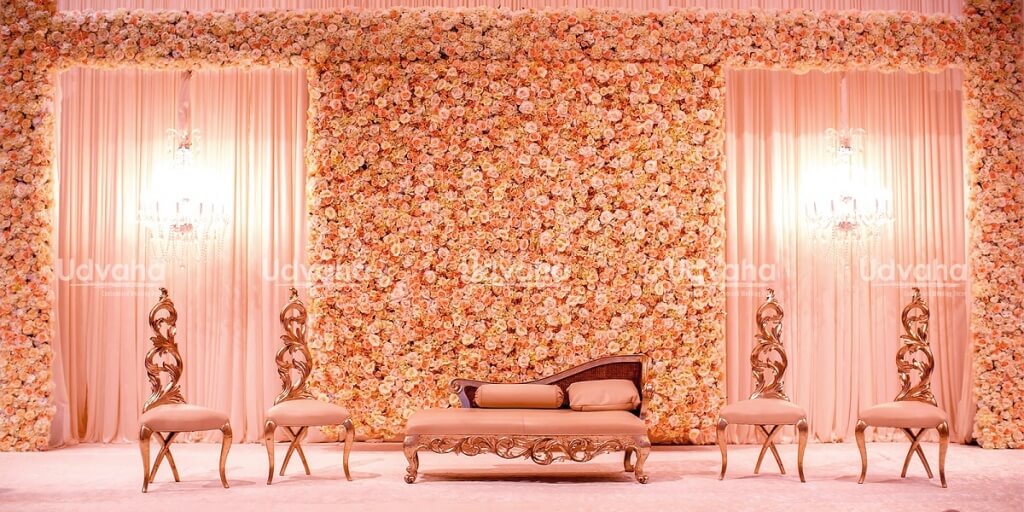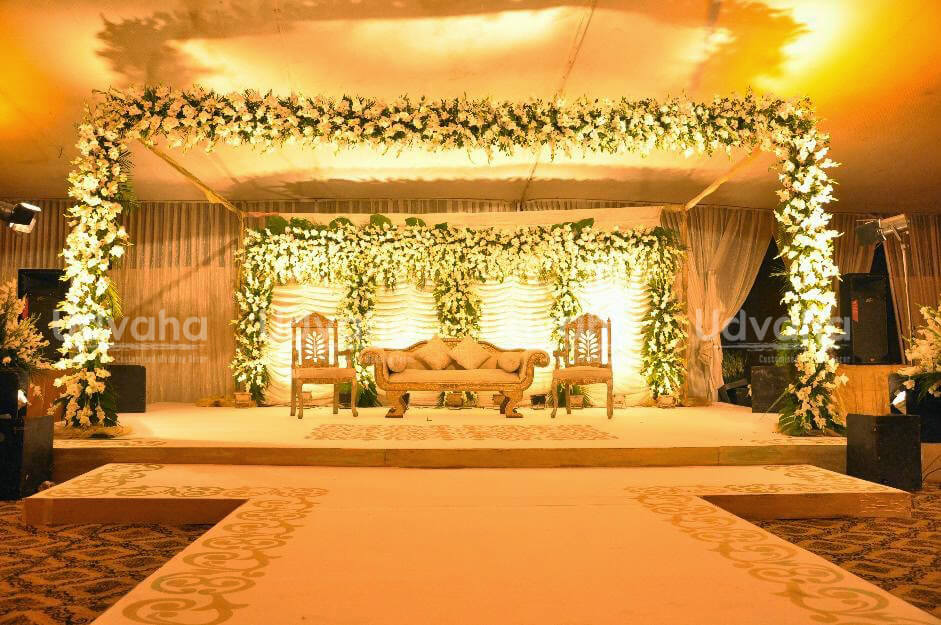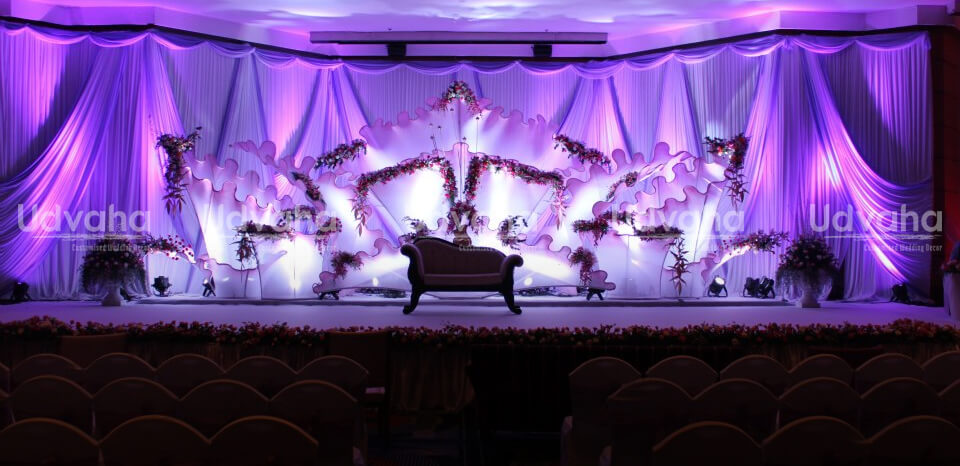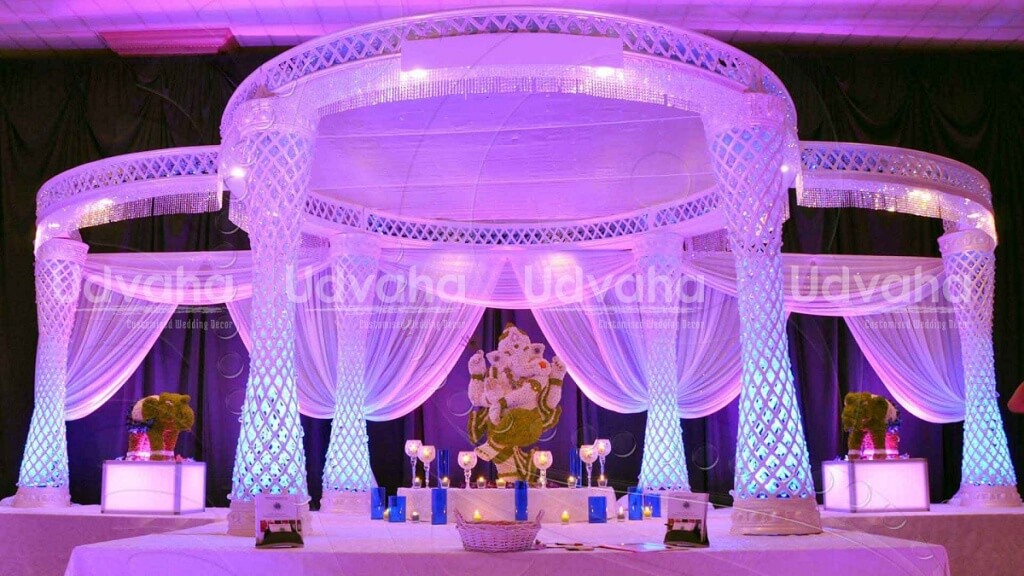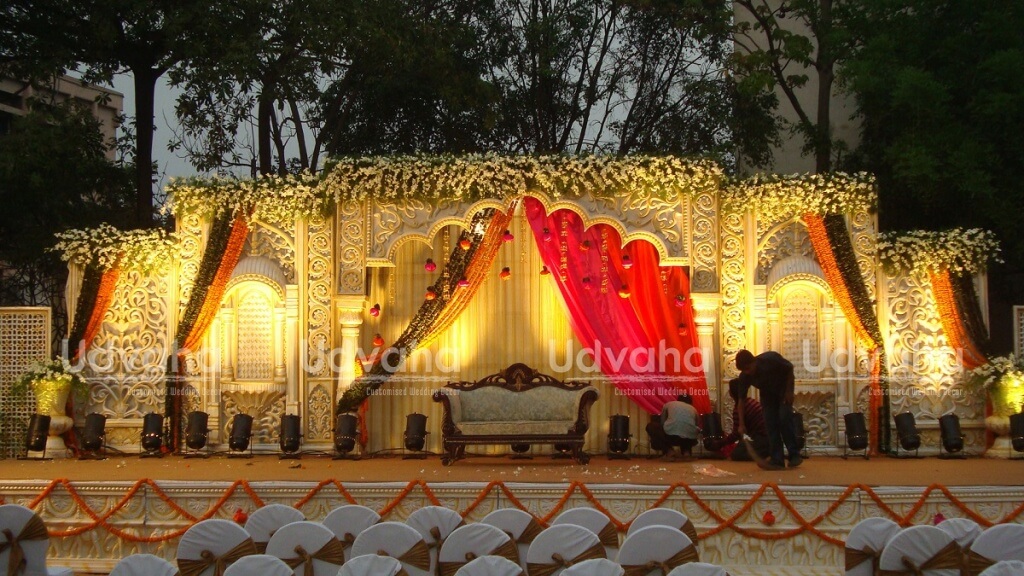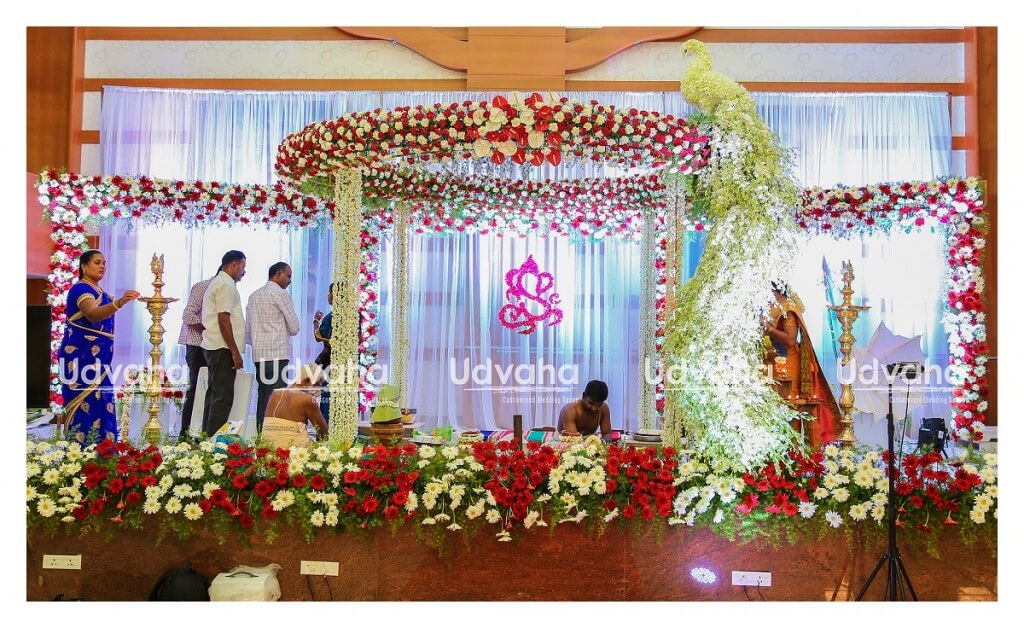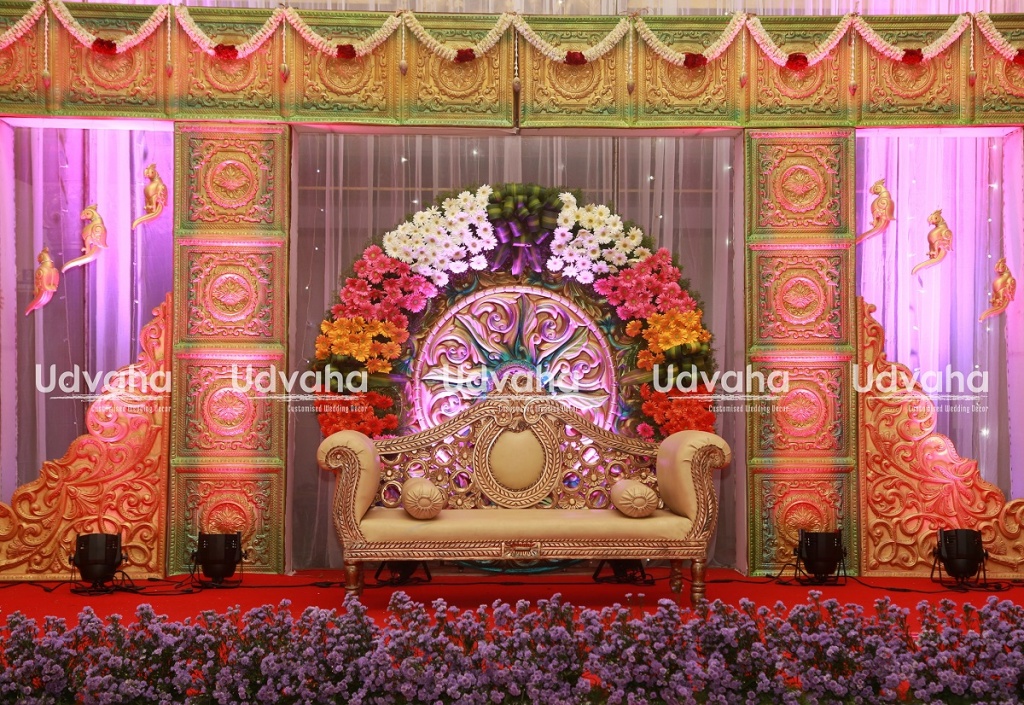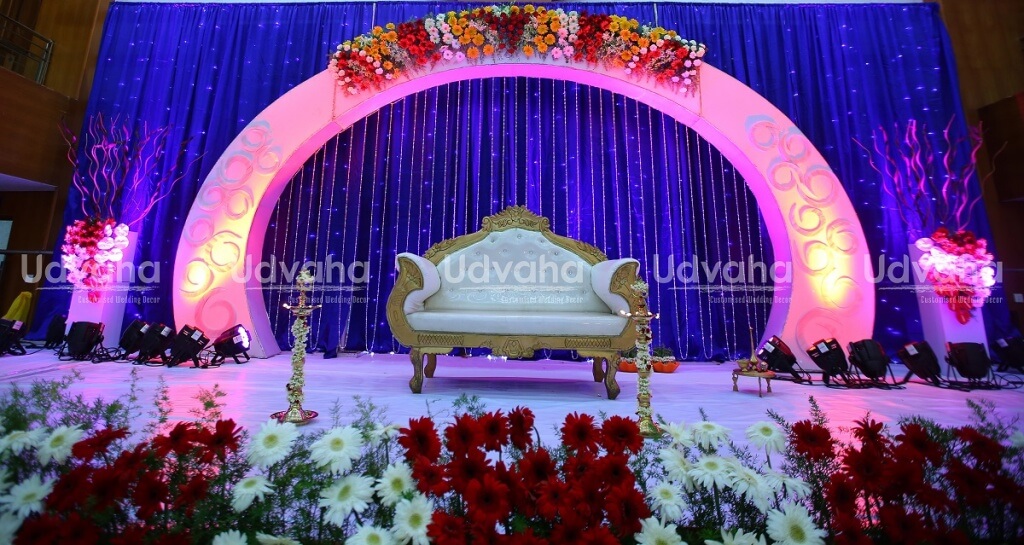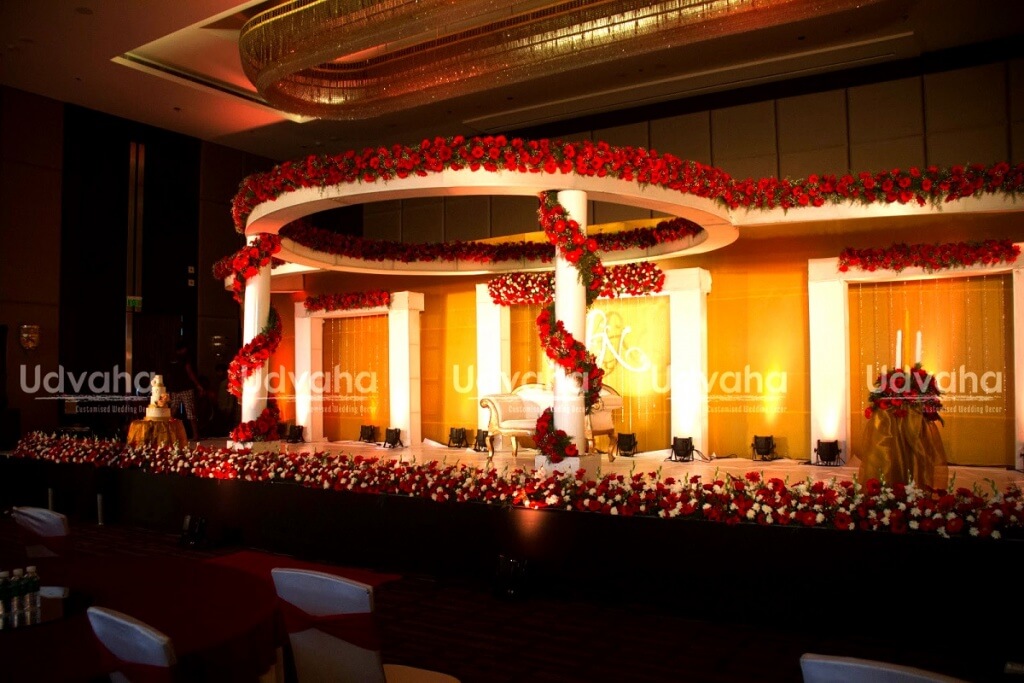 You might look forward to a rustic wedding, vintage wedding or a modern wedding theme we have every prop and element for decoration. We make use of special lights, accent pieces, and backdrops for giving your wedding everything that you have always dreamt of. In addition to that, we pay close attention to the tableware, linen, serveware, vases and lighting arrangements. The combination of these things helps in making the entire décor innovative and inspiring. In fact, the beautiful accessories can add perfect finishing touches. Moreover, we even take care of the floral arrangements. If you have any specific requirements on artificial or natural flowers, feel free to tell us. We will go extra miles to make that happen.
Along with creating the perfect ambience for your guests within the wedding venue, we will make the mandaps beautifully so that your guests can witness your wedding vows from different angles. We are always ready to discuss our plans with you, and once you approve it, we will make our next move. In fact, along with decorating your wedding venue, we even specialize in decorating for events like Mehendi, Sangeet, reception and others. This kind of service is something that you cannot expect to get from any other company.
We are on stop shop for your entire wedding decoration needs, and you will not have to look out any further. Our comprehensive line of decorative ideas will certainly make your wedding unique and elegant in every sense of the term. Our unit members will work directly with you, and give you personalized touch to every service. We make use of imaginative accents to bring your vision and dream to life. This will ensure that we take care of every minute detail to make your wedding decoration pondicherry a grand success. Consequently, your dream will become a reality, and you will feel glad for hiring our services.